Key Features 

Guaranteed Value 
Every pack contains a top grade certified coin 

Authenticated & Graded by PCGS
PCGS is the world's leading coin grader and authenticator.

Rare Labels 
Score a limited edition custom Gold Rush or ultra-rare Infinity label!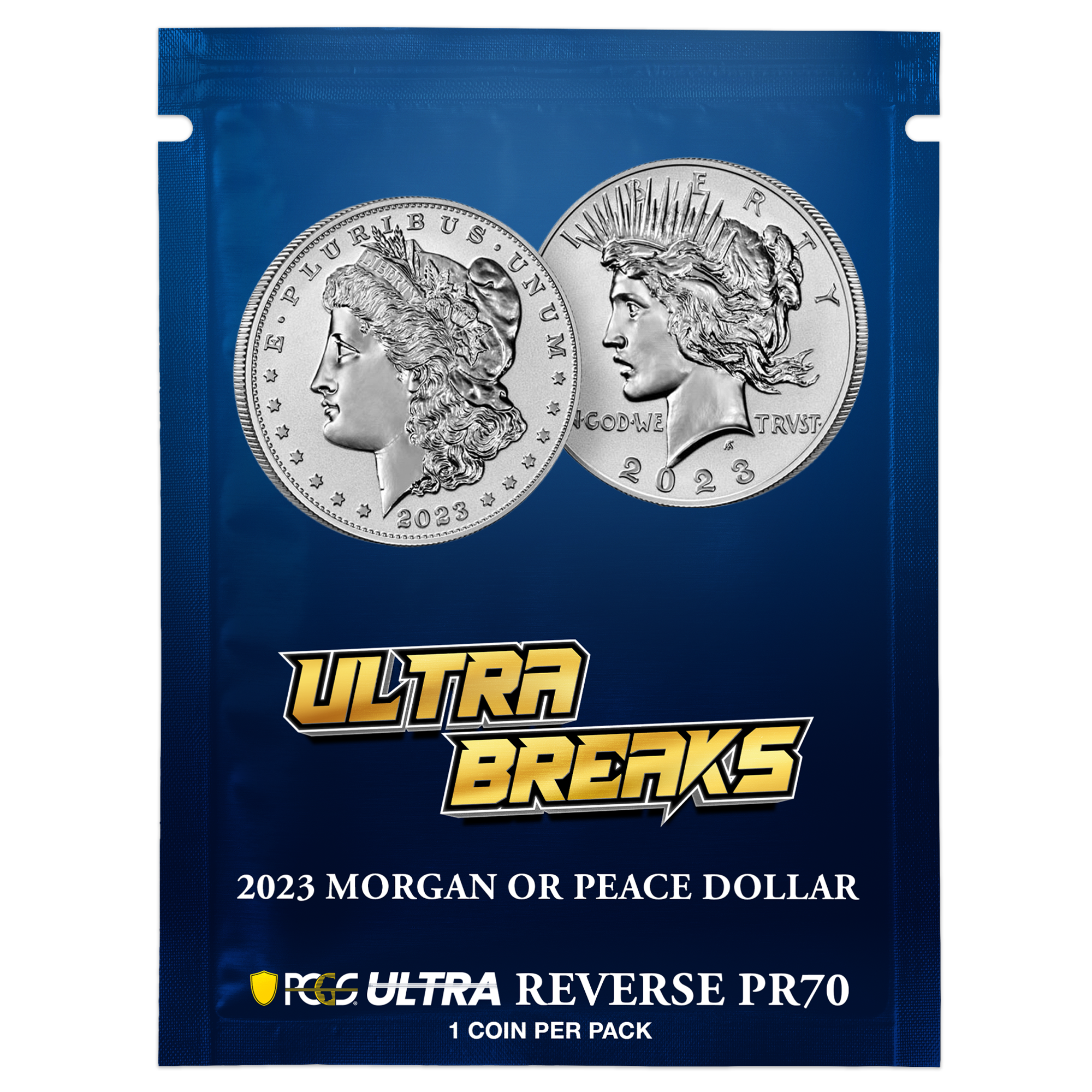 What are UltraBreaks?
UltraBreaks are a thrilling and unique way to collect rare and certified coins. Inspired by the excitement of opening packs of trading cards, each UltraBreaks pack contains a limited edition Ultra coin certified by PCGS featuring one of three stunning labels.
Rare Labels: Each pack contains a stunning PCGS MS70 Ultra coin. One in 10 packs features an Ultra Gold Rush Label. Only one in 100 contains the elusive Ultra Infinity Label.
Low Edition Limits: Each series is limited edition, ensuring that each edition remains highly sought after. 
Score a Huge Hit: The incredibly scarce Ultra Infinity labels are amongst the rarest by PCGS, period!
Learn More About UltraBreaks
Three

Limited Editions:
Experience the ultimate coin collecting experience with our new labels
PCGS x Ultra
Each coin features a stunning Silver Foil label that compliments the pristine surfaces of each PCGS MS70 coin adorned with the iconic PCGS x Ultra logo.
PCGS x Ultra Gold Rush
This standout label features the PCGS x Ultra logo on gorgeous Refractive Golden Foil. With odds of 1 in 10, Gold Rush coins will shine in your collection.
PCGS x Ultra Infinity
Score a monster hit when you open a coin in our ultra-rare high-end hologram foil label. With only 1 of 100 PCGS x Ultra coins certified with Infinity labels, these will be amongst the lowest population collectibles in the market today.